TFI Leap Card Limerick
From 11th April fares on Bus Éireann (excluding Expressway) and some other TFI services are reducing by an average of 20% so now you can travel on Bus Éireann services in Limerick, for as little as €1.35 with a TFI Leap Card. 
TFI Leap Card is up to 30% cheaper than cash single fares and can be used in Limerick city on the following bus services:
Bus Éireann 301 – 306
Bus Éireann 313
Bus Éireann 323
Adult Leap single fares are up to 30% cheaper than cash single fares and young adults (19-23 years) and students can now avail of half price fares when purchasing Leap single tickets.
You can use a TFI Leap Card to travel on all commuter & rural services operated by Bus Éireann in Limerick.
There is no Leap discount for single fares purchased on Expressway services but TFI Leap Card may be used as a convenient method of payment.
There's good news for TFI Local Link customers also, as they can now also benefit from cheaper travel when purchasing their tickets with a TFI Leap Card on TFI Local Link Limerick Clare services.
TFI Leap Cards can be topped up using ticket machines available at selected stations and at Leap agents around the area.
You can find a full list of agents in your area here.
And if you're not near a TFI Leap agent, you can download the Leap Top-up App onto an NFC-enabled Android phone or iPhone 7 and above and top up directly from your phone.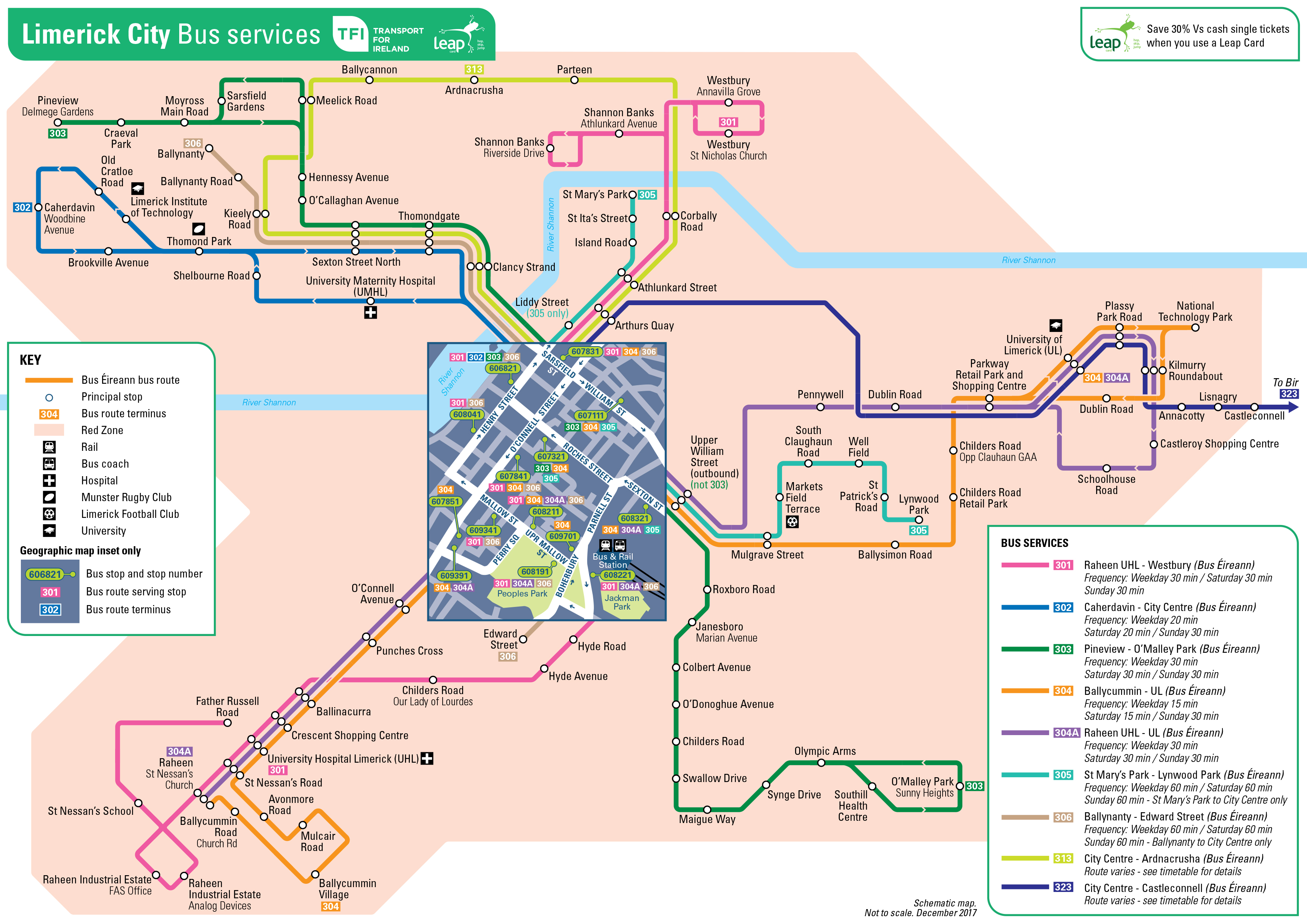 For more details on fares and tickets, check out our fares section.