TFI Leap Card Galway
TFI Leap Card can be used on the following Bus Éireann and City Direct services in Galway:
Bus Éireann 401 – 409 and 424 (city zone); save 30% versus single cash fares.
City Direct 410 – 414; save between 10 and 40 cents versus single cash fares.
TFI Leap fares are up to 30% cheaper than cash single fares on city bus services, so commuters can pay as little as €1.68.
Since December, things have gotten even better for Galway Commuters, with an expanded city fare zone. Now public transport users in Oranmore and Barna can pay city fares. That's only €1.98!
TFI Leap Cards can be topped up using ticket machines available at selected stations and at Payzone Leap agents around the city.
You can find a full list of agents in your area here.
And if you're not near a TFI Leap agent, you can download the Leap Top-up App onto an NFC-enabled Android phone or iPhone 7 and above and top up directly from your phone.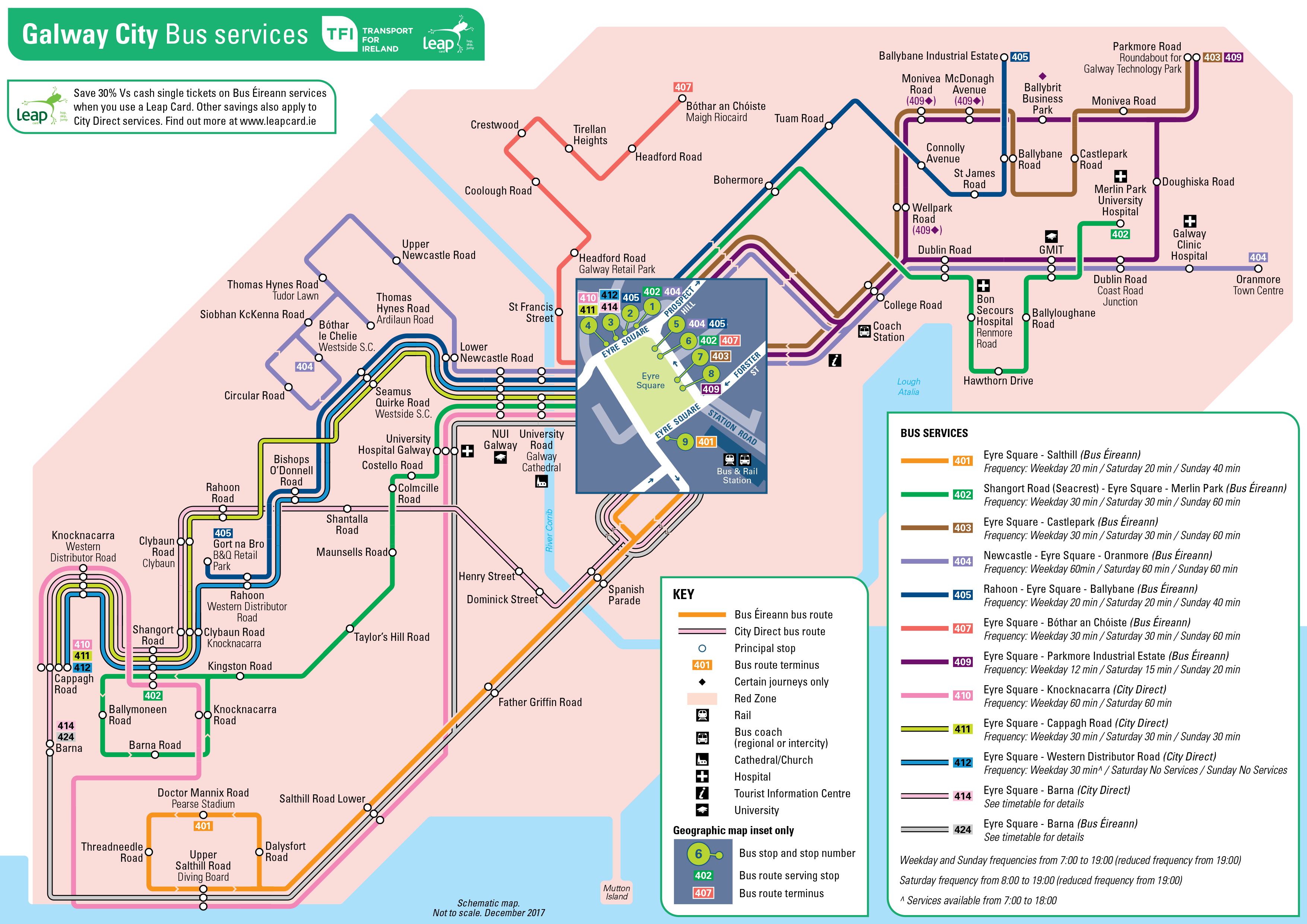 For more details on fares and tickets, check out our fares section.