Bus Éireann in Dublin area
TFI Leap Card can now be used on Bus Éireann commuter services in Dublin and its surrounding counties.
Your card can be used in two ways on these services:
You can use Travel Credit on your TFI Leap Card to pay for single trips. Travel Credit fares are 30% cheaper than the corresponding cash single fare on Bus Éireann services in the Dublin area.
OR
If you're a more frequent commuter, you can also buy zonal tickets to cover you for unlimited travel in the following zones: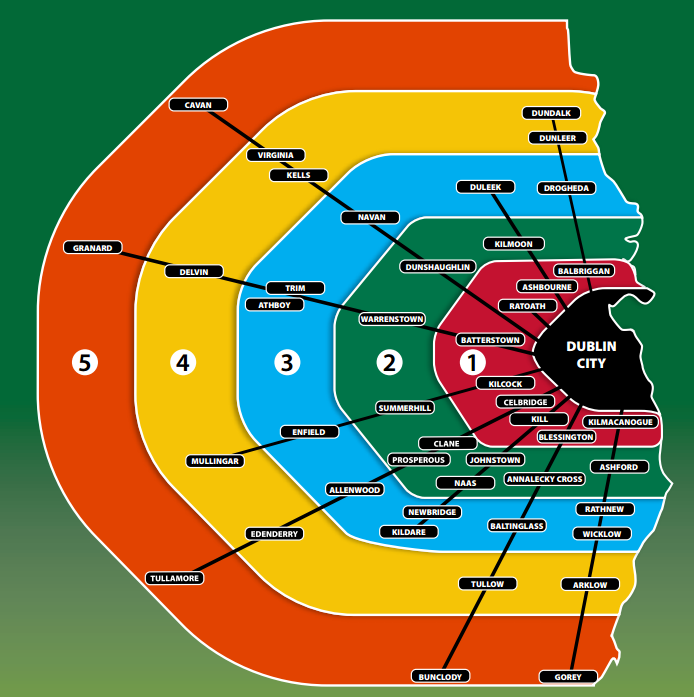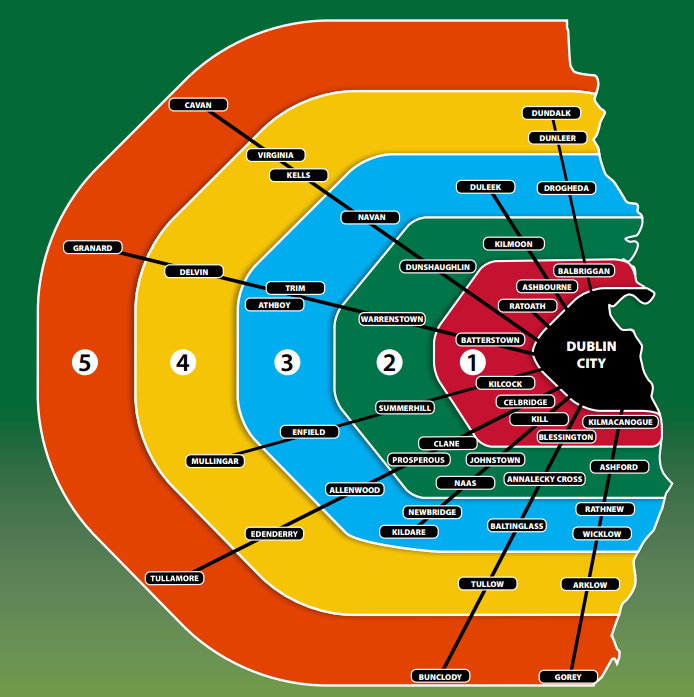 Check out our fares section to see how much you can save with a TFI Leap Card.